Who Are We?
Bida'yatek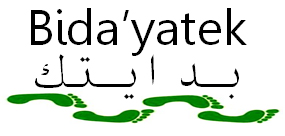 The team at Bida'yatek comprises of professionals who has held senior roles in the Oil & gas sector, such as Qatar Gas, ADGAS, Saudi Aramco; ART (Arab Radio & Television) FMCG, banks, health authority, hospitality, and also managing & operating Direct English, English language training center developing English language courses for vocational English and developing competence for regional Banks, Hospitals, and other governmental agencies. Their work designations include: HR Consultation, T&D management, nationalization programs, Career Development, and Program Development and Evaluation Analysis.
Provectus is providing a realistic and tailor made Emiratization process and placement solutions according to the clients' need.
Mission
Bida'yatek, in Arabic means…Your Beginning. Your Beginning to starting a career and empowering employees for a sustainable human capital.

Bida'yatek specializes in providing a comprehensive Emiratization process from recruitment to the development of human capita; and HR management tools to confirmation to position in-conjunction with end users' requirement with a time frame, resulting to a Guaranteed Emiratization Solution!
Vision
Assisting companies / organizations in integrating Emirati in workforce as an equal partner for sustainable human resources.
P. S. P Driven
Competency Development
Career Development
EPMS System